Well, yes and no. Early August, in the post LIVE WALKING, I told you that in the lower part of the Solokhumbu they are already opening a road that sooner or later seems would reach Lukla. Well, a month and a half later it looks like it will be earlier than late.
Lukla is where the trekking in this area begins, and unless you climb from below, this village can only be reached by small planes that can land at the small and dangerous Tenzing-Hillary Airport.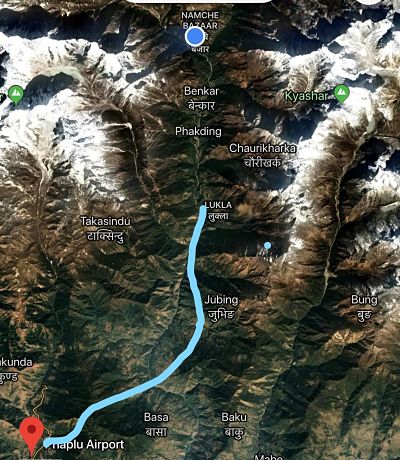 Often planes cannot enter or leave Lukla due to weather conditions and this is a major inconvenience for both local people and tourists. Without going any further, last week they were five days without arriving or leaving planes, with more than 300 people stranded in Lukla which, being still low season, is a lot of people. And a similar amount had to be expected in Kathmandu to go up here.
Not only planes could not fly but neither helicopters. One day, some tried it and out of 12 who were allowed to leave Lukla, 10 had to make emergency landings before reaching Kathmandu. Newspapers and social networks were full of it.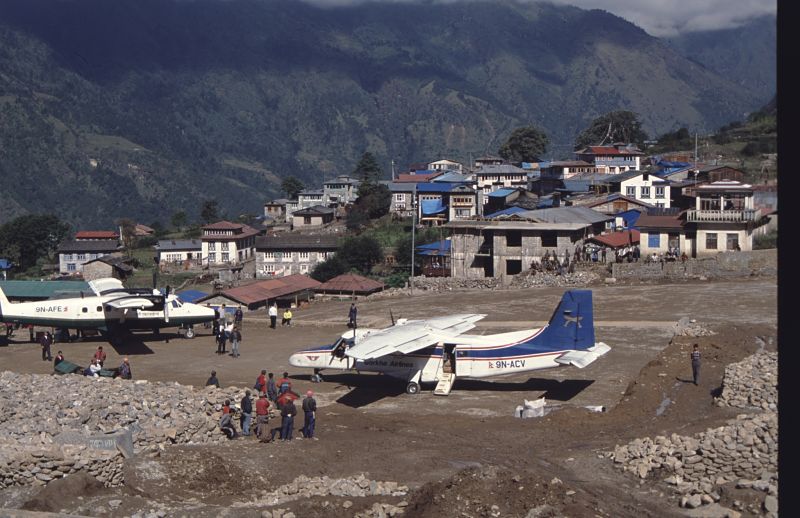 It's not the first time this has happened. in November 2011, more than 3,000 tourists were stranded in Lukla after adverse weather conditions halted flights from Kathmandu for six consecutive days. It is a recurring problem every year.
That was the trigger, I suppose, that led the Khumbu municipality authorities to explain the resumption of the project to extend the road from Phaplu to Kharikhola, the village where the Khumbu region begins. This project dates back years but due to the two earthquakes of 2015 it was stopped.
Work on opening the road from Kharikhola (2,100 m) to Chaurikharka (2,700 m), about three kilometres from Tenzing-Hillary Airport, has already begun and is expected to be completed in July next year. The asphalt will still have to wait, although some voices say it could be ready in 2021.
The road will stop at Chaurikharka and will not go higher as it will enter the Sagarmatha National Park. It is also planned that only electric vehicles will run on this last stretch of road.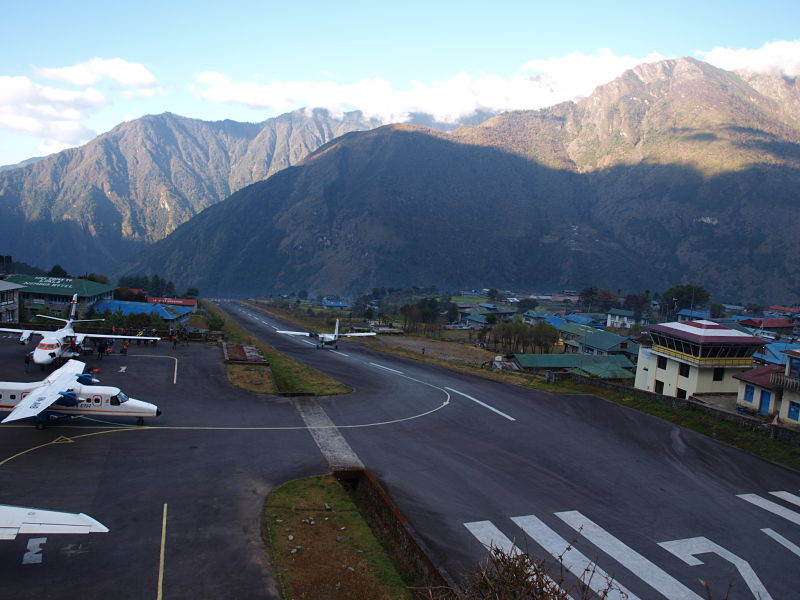 This project raises, however, a great concern. What will be the increase in mountain tourism in the area because of this improvement? This worries many people in the area as there are currently peaks in the influx of people in high season that deplete the accommodation capacity. But it's not just accommodation that matters. It is the supply of food, health care, environmental impact, basic services such as water or electricity. All these services, here require much more time to adapt to a greater demand.
If now, with 65,000 visitors a year, the Khumbu is already on the edge, what can happen if many more arrive in the short term? I guess they can die of success.