It's a very strange feeling these days when I'm keeping up with what's happening around the world, and especially in Catalonia, where I have all my family and most of my friends, with this COVID-19 pandemic.
From this corner of the world that is Namche, I see how the most advanced countries in the world are unable to cope with a situation that nobody expected just two months ago. But above all, the anguish and the uncertainties that make so many people suffer, make me sad.
Nepal has recorded only one case, at the beginning and he is already recovered. At least officially, Nepal is a virus-free country as of today (15.03.2020). It is a country where the fear of the outbreak of this virus is very great as it is a very poor country, with very weak health infrastructure and in some remote areas, non-existent. Their capacity to face emergency situations of health, such as this we see in the worst affected countries, would be very small.
Perhaps therefore this week the government took some pretty drastic and unexpected decisions that will hurt the economy of the whole country and especially of the people working in the tourism sector and especially in the mountainous areas.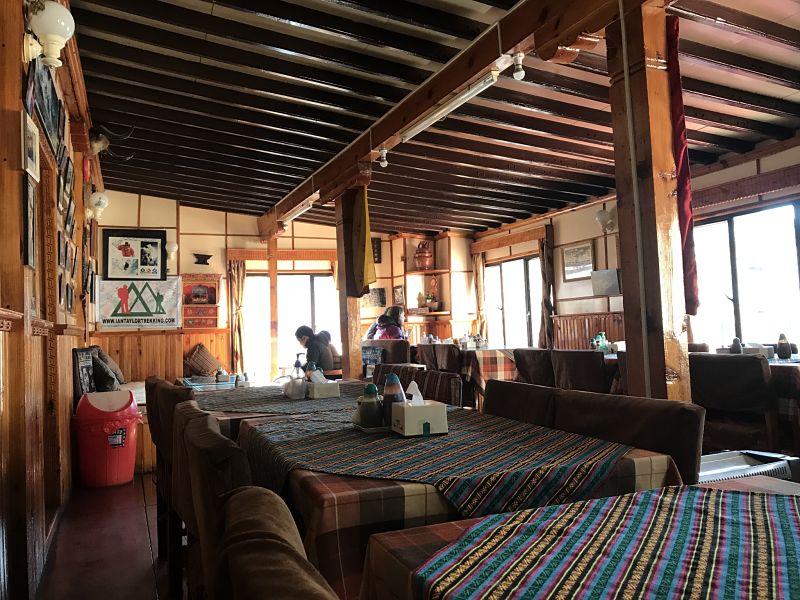 They have decided to cancel all permits for the expeditions of the spring season, which is the most important of the year, and have suspended the visa on arrival system until April 30, which could be get on arrival only with a previous online application. Now you must ask the Nepalese embassy of each country with requirements that make it almost impossible to obtain.
In addition, almost all land access from India and China have been closed, making Nepal a virus-free country that has itself isolated from the rest of the world to avoid the virus goes in. Will it be effective? There are many doubts, but we will have to wait and see what happens.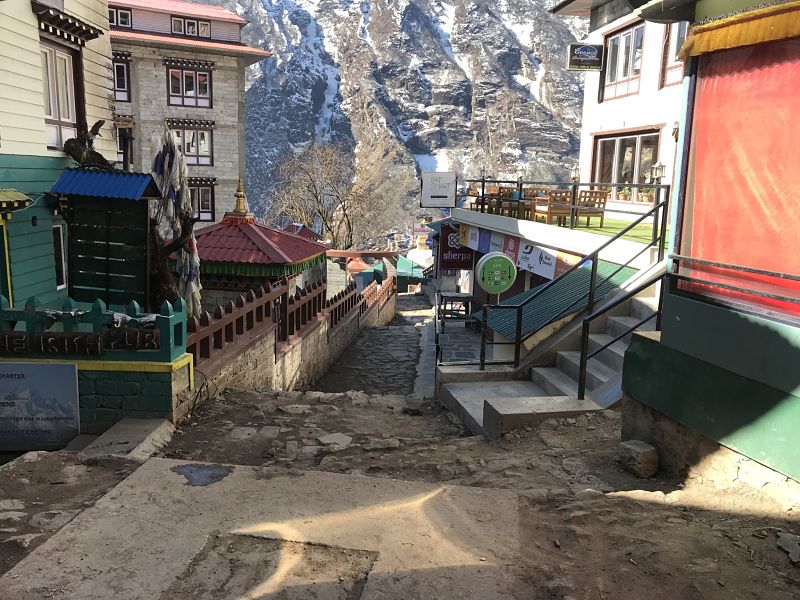 All this is already having a devastating effects on the Everest region economy, where I develop my project about the Sherpa people life. It is a situation that, of course, I had not foreseen and which I find important to tell you.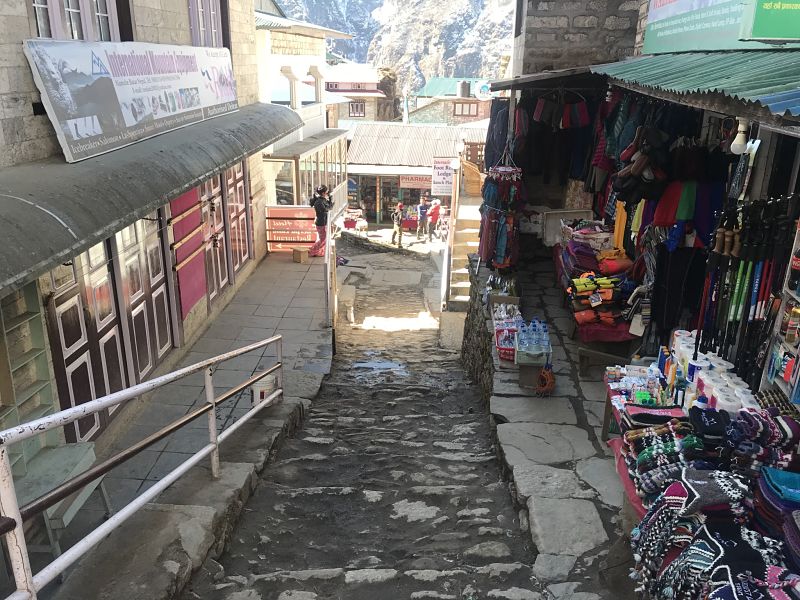 In other posts that I have published I have explained the great dependence on the tourism of the economy of these valleys. Just because of the impact of this pandemic on the arrival of trekkings and expeditions, before the government made those decisions, the cancellation of accommodation and guide bookings, according to some establishments and agencies I have consulted, they were already at 30%.
Now, with these government decisions, very few people are coming. My friend Pasang was telling me yesterday, half-jokingly, that if this continues, in a few weeks I will be the only foreigner in these valleys.
According to the Nepal Mountaineering Association, this spring season, around 10,000 people, including guides, porters, cooks and other related jobs, will be out of work. Most lodges in the Everest region expect to have very few guests, and commerce, especially in Namche, will run out of customers. In fact, there are some lodges and restaurants in Namche that have not yet opened.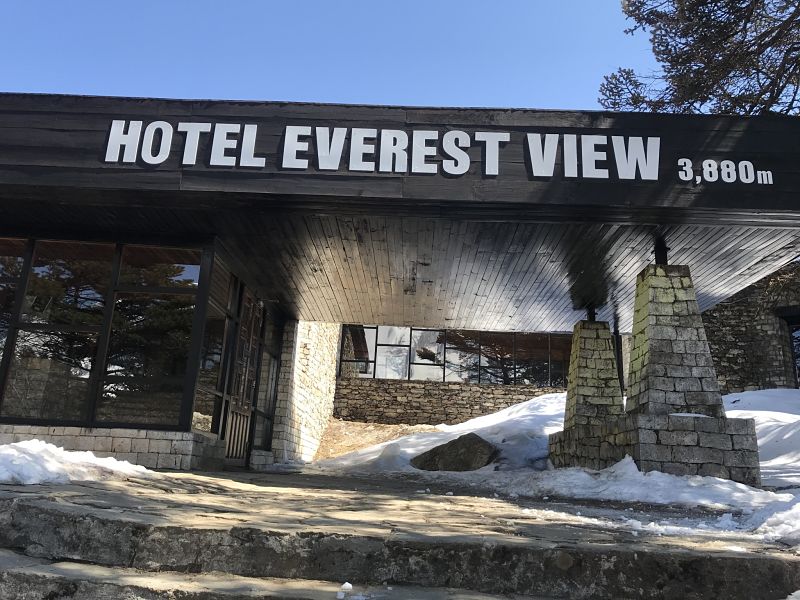 Closely linked to mountain tourism is the domestic aviation sector, which estimates a 60% decrease in passengers and cancellations on flight bookings for helicopters reaching 70%.
These days, wandering around Namche and visiting surrounding villages and monasteries, I have realised how few people there are. It's a weird feeling. It seems like winter or summer, times when you know there will not be a lot of people. But in mid-March, no.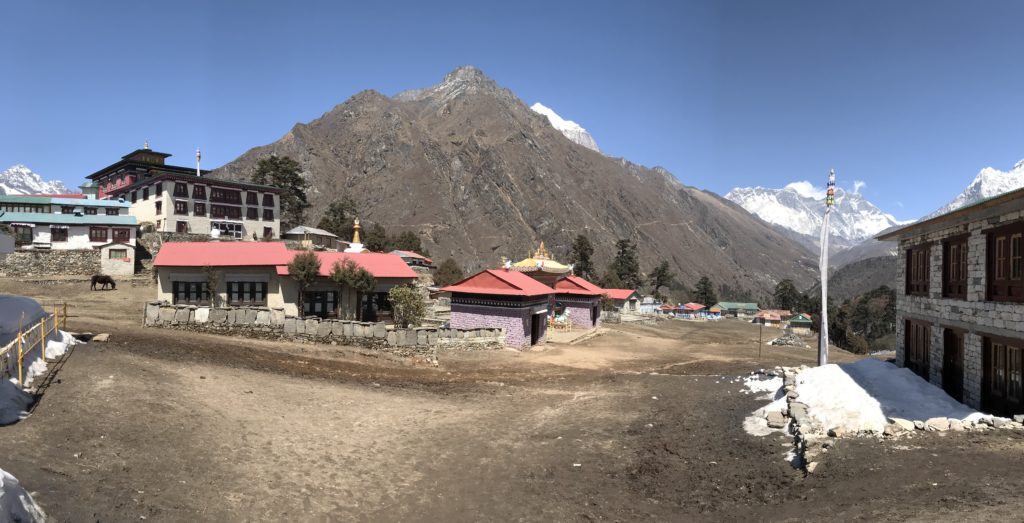 The iconic places like Everest View, with its terrace overlooking the Everest that always boils of clients, is now quite empty. Or the monument dedicated to Tenzing Norgay (the Sherpa who, with Edmund Hillary, first climbed Everest) in Namche, where everyone is taking a picture, no longer need to ask for a turn. Or on the esplanade of Tengboche Monastery, perhaps the most iconic Buddhist monastery in the Khumbu, two days ago, at noon there was not any person. Unexpected for these dates.
In a few weeks I will try to complete this information based on the evolution of the situation, both in the country as a whole and here in the Khumbu valleys..
Maybe you ask yourself, how do people live here? So apparently they don't seem very worried. When we talk about it, I have the impression that in the face of disasters or misfortunes, they take it easy. They don't stop smiling, they chat on the street, they play dice in the corners and life goes on. Buddhist philosophy, does it help? Maybe yes!